Cloud migration is something that should seize your immediate attention. It's the way of the future and it's bound to happen, with or without you. Maybe you think you're in the free, because you already started and finished your journey to the AWS cloud all by yourself. That's a dangerous way of thinking that could badly harm your company in the end. Here's why.
TOO HOT TO HANDLE
The IT value chain is changing fast. In the past, technology was only available to companies with unlimited IT budgets through selected IT integrators with specific distribution rights. With the AWS cloud, technology is democratized and truly at your fingertips. Every single feature of the cloud is instantly at your disposal. That's quite something, and the main reason why most disruptive start-ups like Netflix, AirBNB and others were able to deliver value so quickly, resulting in significant market share.
Having instant and unlimited access to technology also has a downside. A lot of companies don't actually understand the vastness of AWS cloud possibilities, but feel like they do. Consequently, these businesses wield a very powerful set of tools they don't know how to use. As it is with the unlicensed use of more physically overwhelming tools, that could get messy. Without any guidance or professional advice, you don't know where to start. As a result, many companies have not set up their AWS foundation correctly, resulting in significant security risks and unexpected cloud service costs. Situations arise where the backdoor is still open and identity access management and monitoring isn't configured at all. This could lead to hackers or other people with less-than-friendly intentions getting right in and making sure they continue to hold access over the years, striking a company's assets when they least expect them to and it's too late for a cure.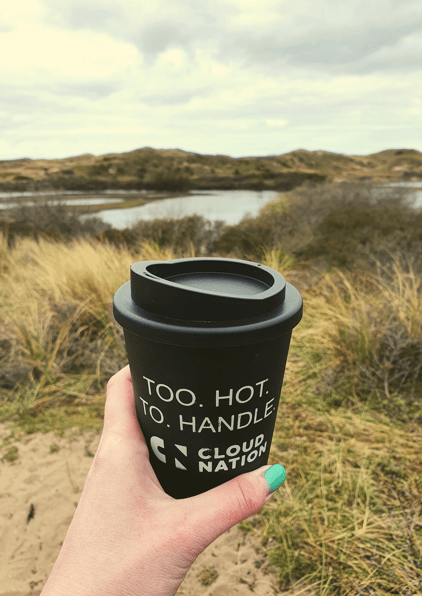 GUIDING LIGHT
Of course, you can consult your trusted conventional IT partner, who has helped you for years. But, as cloud migration is not their core business, it mostly is just as unchartered to them as it is to you. They might have some cloud skills, but that doesn't mean they have cloud competence. For their core business pertains to software of the past, not of the future.
What you need on your journey to the cloud is someone to show you the way and point out all the 'hotspots'. A tour guide, if you will. An experienced partner in the industry, who leads the way as you tell where you want to go. That guide is CloudNation.
CLOUDNATION PAVES THE ROAD TO YOUR DESTINATION
We believe that the inclusion of AWS in your hybrid cloud journey should accelerate your business, boost your security, and give you a supreme level of governance, all at only a fraction of the cost of your current setup.
In order for you to get the most out of the AWS cloud, together we take a look at the way your cloud is deployed. In what we call a Well-Architected Review and a CloudNation Healthcheck we dive into the inner workings of your cloud configuration and see if they align with AWS best practices. In this way, we get a comprehensive understanding of what is going well and what needs to be changed. Afterwards, you finally are where you wanted to be in the first place, but without the hassle, risks and detours.
GET IN TOUCH
Your data and IT continuity is of the utmost importance to you. So is it to us. As a partner with a sole focus on the cloud, we know how to get you ready for your hybrid cloud journey and a solid migration. Contact us to start your cloud journey together.