Het Amsterdamse OV helpen om meer te bereiken in de cloud
Migratie van IT-omgeving naar Azure
CloudNation heeft GVB geholpen met een hun IT-omgeving succesvol te migreren naar de Azure cloud.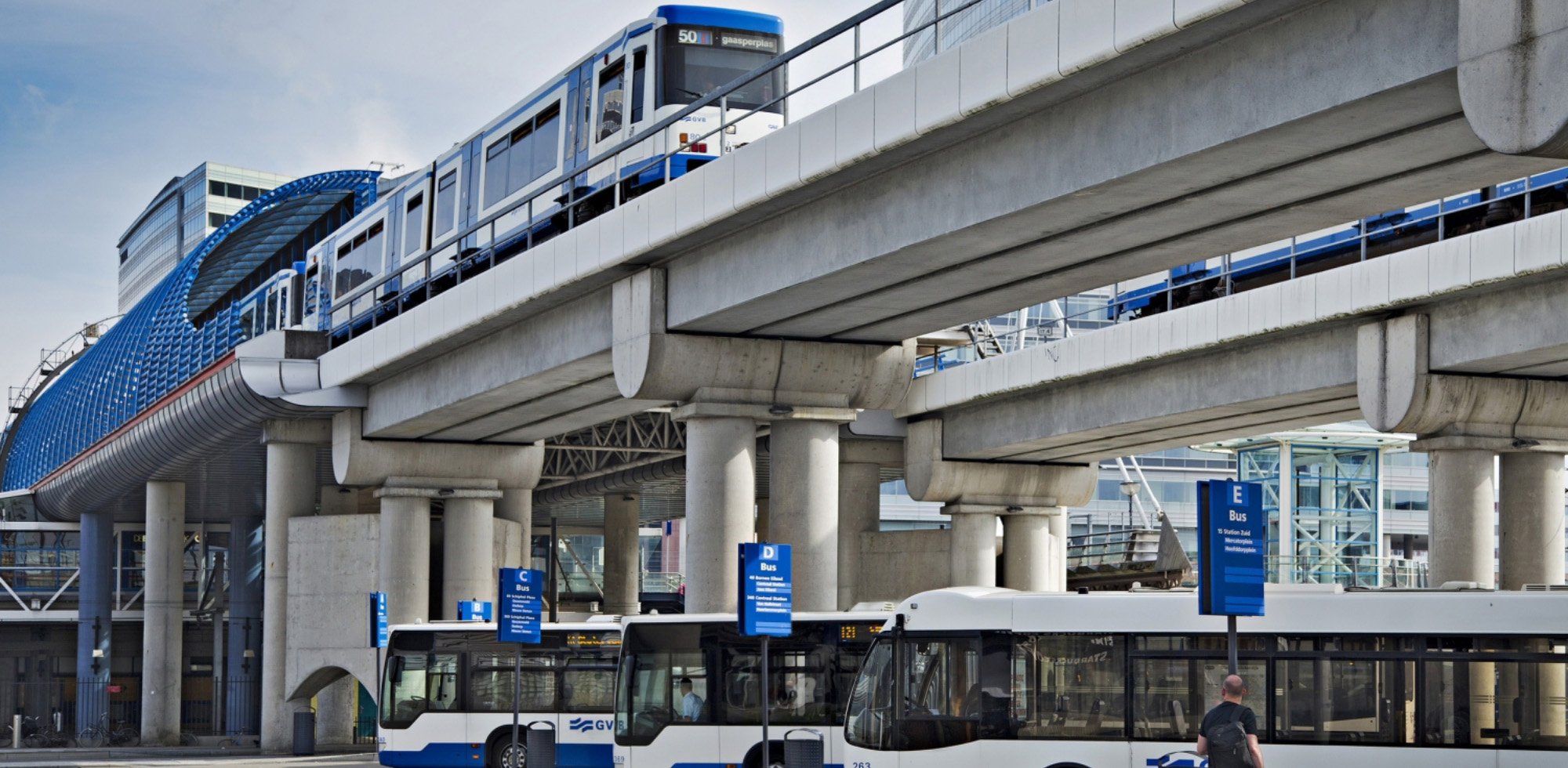 Goal
With over 5000 employees GVB takes care of public transport for almost 1 million travellers a day in the city of Amsterdam. The continuous delivery of their services calls for a highly available, secure and stable IT environment. Having a cloud first policy GVB is working on a large migration of the on-premises IT environment to Microsoft Azure, to ensure they can keep delivering their services, built on a modern IT infrastructure. We helped design, migrate and implement a variety of cloud solutions to build a solid base in Azure for the applications we helped migrate to.
People
When starting the project we noticed that there was very limited knowledge of cloud solutions in technical terms, as well as organizational terms. Next to that many were reluctant to move to the cloud. A cloud environment challenges an organization and their people to have a new view on and new approach to an IT environment and its organization. Part of making GVB cloud ready was teaching the engineers more about how to benefit the new possibilities the cloud brings and how to make optimal use of the capabilities. Next to that there was an organizational challenge to move from an operational role to a directing role.
Tech
Legacy hardware and the choice to not invest in new hardware contributed to the decision GVB made to make a move to the Azure cloud platform. We helped GVB making the translation from a traditional on-premises IT environment to a cloud environment.

Because of the limited timeframe we made distinction between end-state solutions and lift & shift solutions. For each seperate application and solution was decided where to migrate it to. Factors taken into consideration for these decisions were complexity and lifecycle.
Our challenge
Meeting the deadline of only 1,5 years to complete the entire migration of infrastructure and applications, whilst finding solutions for the complex regulatory and privacy related issues of the project. At the same time engaging the organization in a new way of thinking and working and managing a diversity of stakeholders with different interests.
Tools & skills
The platform consists of a landing zone which provides a solid foundation for security and compliancy. On this landing zone multiple Windows Server 2019 Virtual Machines, Scalesets and Azure Service Fabric clusters provide a platform for native or containerized apps which have a data layer in SQL Azure Database or a SQL Managed Instance. For certain cases we use the Azure Storage account for storing large blobs.