Facing the challenge of outdated hardware in an external data center, Greenwheels recognized the need for innovation. To improve the customer experience and meet their objectives, they decided to migrate to the public cloud. To facilitate this transformation, Greenwheels partnered with CloudNation and Innvolve. Sander Groenenberg, the Head of the IT Department at Greenwheels, shares his firsthand account of the journey.

Can you briefly introduce yourself and your background at Greenwheels?
I am Sander Groenenberg, currently serving as the Head of the IT Department at Greenwheels. With 12 years of professional experience as a consultant specializing in QA & Releasing, I joined Greenwheels six years ago, assuming various responsibilities within the IT team. Four years ago, I transitioned into a permanent role due to the strong synergy I felt with the company. For the past three years, I have had the privilege of leading the entire IT department.
Was this your first experience migrating business-critical systems to the Public Cloud?
Yes, it was indeed an exhilarating experience! This project marked the beginning of a new venture for both Greenwheels and myself in migrating systems to the public cloud. The opportunity to embark on this cloud migration journey has been exciting for all parties involved.
What initially prompted Greenwheels to consider a migration to the Public Cloud?
Two key factors initiated our consideration for a migration to the Public Cloud. Firstly, the hardware in our external data center became outdated, necessitating a modernized application landscape to accommodate future growth and facilitate rapid innovation. Recognizing the need for enhanced flexibility, we sought a solution that aligned with our objectives. As a result, the convergence of these two factors led us to explore the feasibility and benefits of transitioning to the cloud instead of investing in new hardware.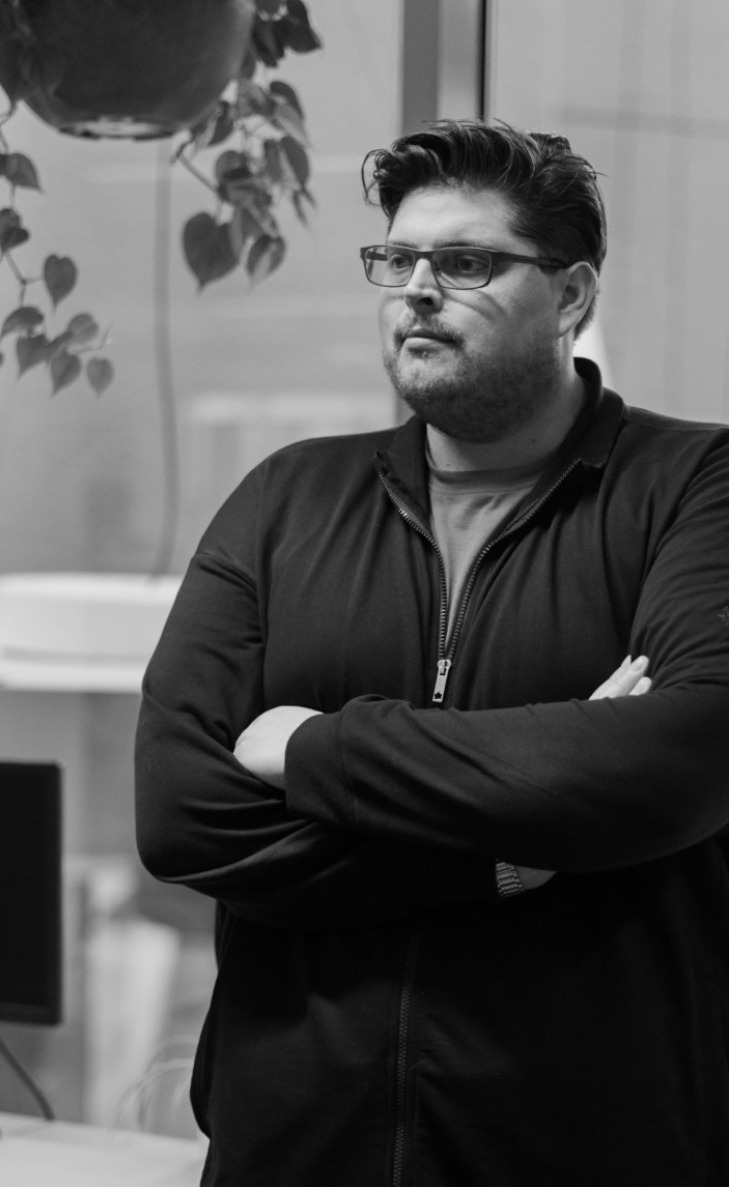 "We only really started when we migrated to Azure. The possibilities are endless."
What specific qualities or criteria were you seeking in a partner for this migration project?
Our primary goal was to find a partner who could guide us through the migration process to the Cloud and empower us to independently manage our operations once we were there. We sought a collaborative partner who would undertake this migration journey alongside us, rather than simply handling it on our behalf.

How did you select a suitable partner for this project?
After deciding to migrate to Azure Cloud, we approached several parties that could potentially partner with us. They all presented their proposals to our management and senior developers, and we ultimately made a decision.

Has the Public Cloud met your expectations?
Currently, we have made significant progress in migrating a portion of our IT landscape to the Cloud, but our journey is still ongoing. We are already experiencing tangible benefits, particularly in terms of improved availability and scalability of our infrastructure. Furthermore, our development teams are gradually embracing the possibilities and exploring new technologies offered by Azure.
What did the project timeline look like? Which phases did you go through from the initial decision to migration?
1. Preliminary Investigation
We started by commissioning a study to determine whether the Cloud was the right choice and, if so, which Cloud provider to select. We compared purchasing new hardware with Azure, Google, and AWS, considering the business case.
2. Selection of Platform and Partner
We chose Azure and selected Innvolve and CloudNation as our partners.
3. Project approach

Our project trajectory consisted of several phases. Initially, we focused on establishing a solid foundation and equipping our developers with the necessary knowledge. This involved hands-on training and leveraging resources like the Cloud Academy to enhance their expertise.
Afterward, we identified all our IT systems and devised a tailored migration strategy for each application. This step ensured a systematic and organized approach to the migration process.Next, we created an overarching migration plan that prioritized transferring our most complex and business-critical systems first. This approach allowed us to tackle the most challenging aspects of the migration early on, ensuring the stability and continuity of our essential operations.
4. Migration
We are currently in the middle of the migration phase, with approximately 50% of our applications now migrated to Azure Cloud.
5. Optimization and Management
Once everything has been migrated and installed, we will proceed to optimization and management.
How did you carry out the migration?
The migration process involved a combination of lifting and shifting existing applications to the cloud platform and optimizing cloud-ready applications. We started by migrating the largest and most outdated legacy systems through a lift and shift approach. In the next phase, we plan to rebuild them natively in the cloud. This hybrid strategy allowed for a seamless transition while enabling us to modernize and optimize our applications for optimal cloud performance and scalability.


Are there any aspects that turned out differently than planned, or things you would do differently in the future?
I am convinced that in a project involving an unknown area for the entire organization, things will inevitably turn out differently than initially planned. In the future, I would respond faster and more flexibly. We adhered to the original plan longer than necessary. The original plan includes assumptions about how quickly people pick up or learn new things and deals with complex topics like high-level security. When immersed in the project, we discovered that the matter was more complex than expected, and the complexity of our legacy applications and infrastructure continuously presented unforeseen obstacles.
The right tools and skills
These are the tools that we used for this project.
Are you happy with the results?
A comprehensive evaluation can only be done once the migration phase is fully completed. However, I am currently extremely satisfied with the outcome thus far. The successful migration of our critical systems to the cloud, without any noticeable disruptions for anyone outside our IT team and customers, is of great importance to me. This achievement is a testament to the thorough preparation we conducted. By dedicating time to design, prepare, and thoroughly test all aspects in advance, we ensured that the migration process did not compromise the continuity of our business operations. Sometimes, the greatest impact lies in ensuring there is no impact on the business itself.


What are your next steps?
We are currently on an exploratory journey into uncharted territory. While we may face challenges, and the pace may not always meet our expectations, we are swiftly learning and adapting as we progress. The encouraging results we have already witnessed serve as a powerful source of motivation, giving us the energy to keep moving forward with determination. As we approach the completion of this phase, we have already made significant strides for Greenwheels. However, there is still untapped potential for further improvement and innovation, offering us limitless opportunities for growth and advancement.